Our Hospitality
EXPERIENCE A GOOD STAY
Our Room Tarrif
(Max 2 Person)
Welcome To Patel Residency
We understand our guests needs, tastes and preferences quite well and provide to them promptly round the clock.
Economy & Delux rooms, Conference halls, Meeting rooms, Speciality restaurant and more.
Our 20 splendid rooms cater to the discerning business traveller & professionals. Variety of cuisine. And gives you great value for your money. We treat you like a family. Patel Residency is one of the finest service provider in Nandurbar District.
Types Of Rooms
Each suite is air conditioned and include a kitchenette, a flat-screen satellite TV and a terrace with sea views.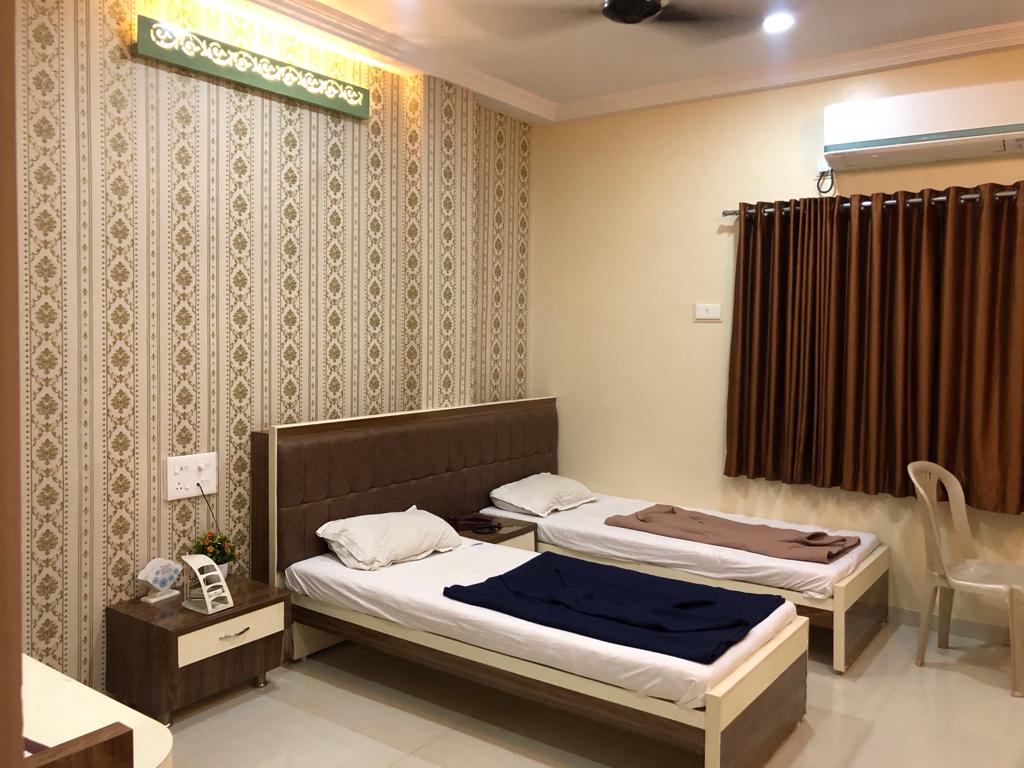 Deluxe.A/c Room
A/c Room
Deluxe Non A/c Room
Non A/c Room
Contact
Sed ut perspiciatis unde omnis iste natus error sit voluptatem accusantium doloremque

Vrindavan Chowk, Dadawadi Road, (Dongargaon Road)
SHAHADA-425409,
Dist. Nandaurbar(M.S.)

+919422787000
(02565)224222 / 225000

-->